South Sudan government, rebels claim control of Bagari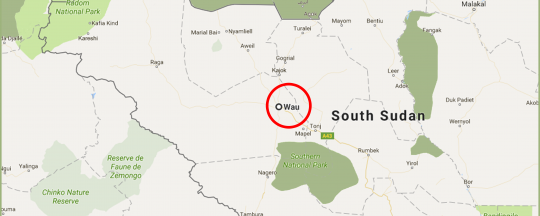 Government forces said on Monday that they have recaptured Bagari area in Wau State from rebels allied to former First Vice President Riek Machar.
Speaking to Radio Tamazuj on Tuesday, Santo Domic, SPLA deputy spokesperson, claimed that they managed to retake Bagari from SPLA-IO troops on Saturday without any resistance.
"Our forces are now in Bagari and this came as a result of provocations that have been ongoing by the rebels in the area. We entered Bagari on Saturday but we did not face any resistance as we expected," he said.
Domic further said they will remain in Bagari to protect civilians from criminals. "We in the SPLA regret going late to Bagari because of what we saw, the atrocities committed against civilians by the outlaws was too much," he said.
The rebels, however, said they were in full control of Bagari area. "Our SPLA-IO forces managed to destroy a Land Cruiser vehicle which was carrying a Brigadier General, the head of the operation in division 5 in addition to other seven officers, so this thing has provoked the government forces in Wau town. Bagari area is now under our control, "rebel spokesman in Wau Nichola Gabriel Dam said.