South Sudan government protests extension of UN arms embargo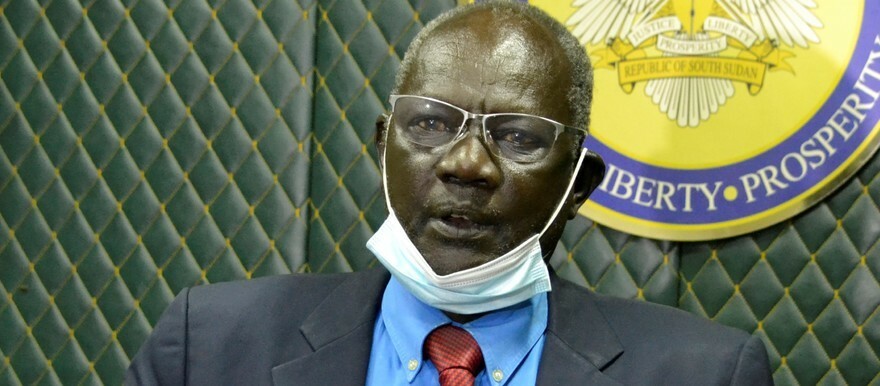 South Sudan's Minister of Information Michael Makuei Lueth
The government of South Sudan has protested the decision by the UN Security Council (UNSC) to renew its targeted sanction on individuals and the arms embargo imposed on South Sudan for another year.
On Thursday, the UN Security Council extended the arms embargo and targeted sanctions on South Sudan by one year.
The arms embargo was renewed by a narrow margin that saw the approval of 10 out of the 15 council members.
Michael Makuei, who is the Minister of Information, confirmed to the media after the regular Council of Ministers meeting on Friday that, the Ministry of Foreign Affairs has written a letter to the UNSC protesting the decision.
"The government of South Sudan is dissatisfied and disappointed with the resolution of the Security Council because this resolution in the opinion of the government doesn't actually serve the interest of the people of South Sudan and doesn't in any way serve the proper implementation of the agreement," Makuei said.
"We call on the members of the UNSC not to listen to individual reports that are presented without being substantiated and by so doing they take such decisions at a time when they are not properly substantiated," Makuei added.
Five countries abstained from voting on the US-drafted resolution. They are China, Russia, India, Gabon and Kenya.
The resolution was passed despite repeated calls by Juba to lift the arms embargo and sanctions.
The unity government has several times argued that its inability to buy guns has frustrated efforts to graduate the unified forces and curtail sub-national violence.
The government also believes the embargo has paralyzed law enforcement agencies and elevated the rise of ethnic militias across the county.