South Sudan government sued over alleged sexual assault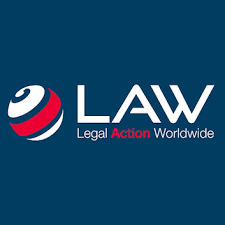 A group of human rights lawyers has sued the government of South Sudan over alleged sexual assault on women and girls by government soldiers between June 2016 and September 2017 in Central Equatoria region.
The Legal Action Worldwide (LAW), a network of human rights lawyers told Radio Tamazuj that on Thursday they lodged a case against the government of South Sudan for sexual violence against 30 South Sudanese women and girls at the UN Committee on the Elimination of all Forms of Discrimination against Women (CEDAW) in Geneva.
Stella Ndirangu, LAW's head of Africa Programme said the case outlines brutal sexual violence, including sexual slavery, sexual torture, rape and gang rape against women and girls during attacks on villages and while they fled violence.
Antonia Mulvey, Executive Director of LAW said, "the conflict in South Sudan has been ongoing for five years and during this time, tens of thousands of young girls and women have been subjected to horrific sexual violence by government security forces and to date almost no one has been held accountable."
"This is a landmark case which is the first step in a long road to justice for all women and girls in South Sudan," she added.
LAW has documented testimonials of the 30 women and girls aged between ages 12 and 30 who shared horrific accounts of how they were tortured and raped in the presence of their family and friends by government troops causing them deep pain and shame.
According to a press release on Wednesday, LAW said it had requested that the UN Committee protect the identities of the victims during the consideration of the case for security purposes.
LAW is a non-profit network and think tank of human rights lawyers who predominantly focus on addressing sexual violence through legal intervention in Africa, the Middle East, and South Asia.
South Sudan declined into civil war in 2013 and in 2016 leading to massive internal and external displacements, loss of lives and destruction of property and livelihoods.