South Sudan denies ex-Israeli general fueled civil war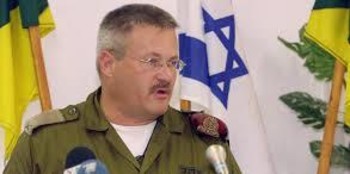 South Sudan's government has denied buying weapons from IDF Maj. Gen. (ret.) Israel Ziv throughout the country's five-year conflict.
The United States imposed sanctions on Friday on the retired Israeli general for allegedly supplying guns and ammunition to both the government and the opposition in South Sudan. It said Ziv used an agricultural company as a front to sell approximately $150 million worth of weapons to the government.
The Trump administration also slapped sanctions on former governor of Gogrial State Gregory Vasili and businessman Obac William Olawo for their roles in fueling the conflict. William was accused of being engaged in the trade and shipment of arms to South Sudan government, while Vasili was accused of being involved in inter-clan clashes that resulted in scores of civilians being killed.
The President's spokesman, Ateny Wek Ateny, told Radio Tamazuj this afternoon that the US sanctions imposed on the three individuals were based on false information. "We have never bought weapons and ammunition from the retired Israeli general because he working in the agricultural sector here," Ateny said.
"Also, General Gregory did not lead any militia group throughout the conflict, so the sanctions imposed on him were based on false information. With respect to Obac, he is actually a renowned businessman. He has never supplied armored vehicles and weapons for the government," he added.
Ateny, who is also the presidential press secretary, criticized US pressure on South Sudan government, including the threat to cut aid." South Sudan needs support right now, not pressure and sanctions," he said.
He pointed out that the government of South Sudan will respond appropriately to the US sanctions.
In September, President Salva Kiir and several opposition groups signed the final peace deal under the auspices of the Intergovernmental Authority on Development (IGAD).
The conflict has left hundreds of thousands of people dead, four million forced from their homes and over six million people severely hungry.