South Sudan declared cholera-free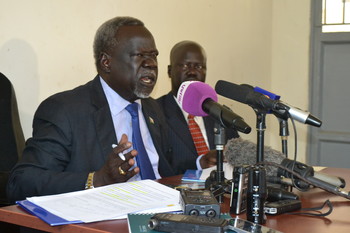 South Sudan's health ministry on Wednesday declared the end of cholera disease in the war-torn country, where 436 people have died from the disease since July 2017.
The government and World Health Organization made the announcement after no new cases were reported over the last seven weeks. The cholera outbreak affected the country from June 18, 2016 to December 18 2017.
Health minister Riek Gai Kok said the ministry recorded 20,438 cases with 436 deaths in 26 counties during the last 18 months.
He minister said the outbreak was controlled through joint efforts from health partners and donors.
He emphasized the importance of preventive measures.