JUBA (Reuters) -- By Hereward Holland -
22 May 2013
South Sudan cuts oil output citing problem with exports to Sudan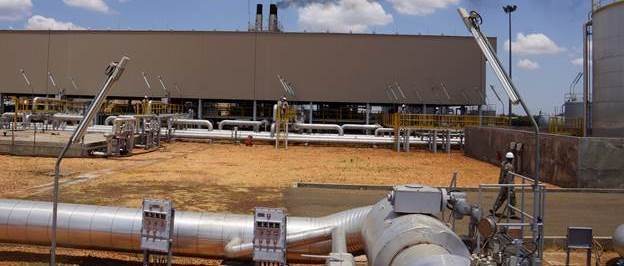 South Sudan has almost halved its oil production due to a problem with oil exports to Sudan, it said on Tuesday, adding it suspected its rival had closed the cross-border pipeline in a possible sign of new friction between the neighbors.
The neighbors agreed in March to resume oil exports from the landlocked South Sudan through the north and defuse tensions but mutual mistrust runs deep after they fought one of Africa's longest civil wars.
"There has been a problem with the oil production on the side of Sudan," Mawien Makol Arik, spokesman for South Sudan's foreign ministry, told Reuters in the capital Juba.
He said the charge d'affairs of China, which controls South Sudan's oil industry, had said there was only a technical issue with the cross-border oil flows.
"But we suspect it is political. We suspect that Sudan has shut down the oil pipeline," Arik said, adding that the government had cut the output to 105,000 barrels per day (bpd)from around 200,000 bpd previously.
But a source in Sudan's oil ministry denied the pipeline, which landlocked South uses to export its crude, had been shut.
"This is not true. The oil from South Sudan is being processed for export," the source said, asking not to be named.
Sudan said earlier this month it received the first oil from the south in Heglig just across the border, where it is purified from water and shipped to Port Sudan to be loaded on vessels.
Khartoum later accused Juba of supporting rebels operating across their shared border but Sudan's foreign minister said during a visit to Juba on Friday the issue would not affect the oil export deal.
South Sudan seceded in 2011 under a peace deal which ended decades of civil war between north and south. Both sides are still at loggerheads over disputed territory along their almost 2,000 km (1,300 miles) long border.
(Reuters: Reporting by Hereward Holland in Juba and Khalid Abselaziz and Ulf Laessing in Khartoum; editing by James Jukwey)