South Sudan confirms second case of coronavirus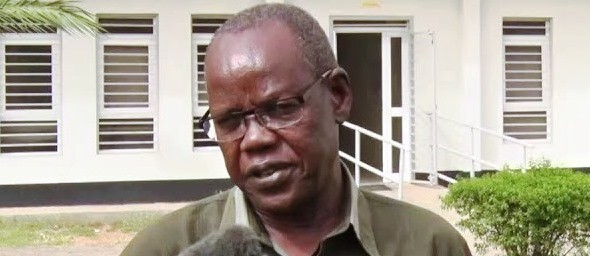 Dr. Angok Gordon (File photo)
South Sudan has confirmed a second case of the new coronavirus just two days after it confirmed a first case Sunday.
Dr Angok Gordon, the Incident Manager for Coronavirus at the Ministry of Health, told Radio Tamazuj on Tuesday evening the second patient was identified as a 53-year-old woman who flew in from Kenya last month, and that she was being treated in isolation at a United Nations clinic.
"The patient arrived from Nairobi on March 23 and she was self-quarantined," he explained.
The health official said the woman was showing flu-like symptoms on Monday, with a coronavirus test coming back positive this morning.
"The second case had no close contact with the first confirmed case. So, we have now a second case in the country," he added.
Dr Angok pointed out that the patient works for the United Nations.
According to Angok, authorities would start tracking down people who came into contact with the second patient since her arrival in Juba.
The youngest country Sunday confirmed its first case of the pandemic; a 29-year-old woman who had arrived in the capital, Juba from Netherlands via Ethiopia on February 28.
There are concerns a surge in COVID-19 cases would quickly overwhelm South Sudan's fragile health system.