South Sudan closes schools, universities amid coronavirus fears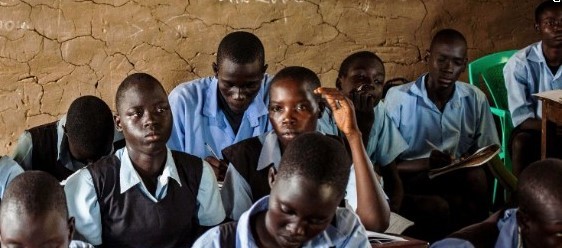 South Sudan's government has announced the suspension of classes in all schools and universities for a month starting today, March 20, due to the coronavirus.
"This includes both private and public educational institutions," a statement from Vice President Hussein Abdelbagi said.
The vice president, who is in charge of services cluster, has also ordered the suspension of sporting, social, political and religious gatherings for a period of six weeks.
The government official said the decision was made to keep citizens safe.
On Thursday, Dr. Angok Gordon Kuol, the Incident Manager for Coronavirus urged South Sudanese to adhere to the guidelines provided by the government in preventing the coronavirus.
Besides observing high standards of hygiene, the health official asked South Sudanese to limit unnecessary human contact.
Last week, South Sudan suspended direct flights to countries affected by COVID-19, as the illness is officially known.
South Sudan has no confirmed case of the new coronavirus but neighboring Sudan, Ethiopia, Congo and Kenya, have all reported confirmed COVID-19 cases.
More than 209,000 people have been infected by the coronavirus globally and more than 8,700 have died, according to the World Health Organization.