South Sudan bans public events over coronavirus fears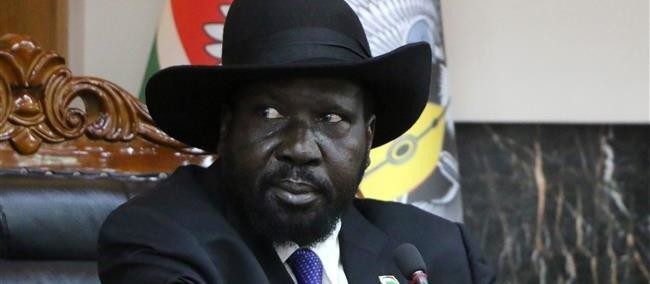 File photo: South Sudan President Salva Kiir
South Sudan's government has banned major public events due to the looming threat of coronavirus.
South Sudan has no case of the coronavirus but neighboring Kenya, Sudan and Ethiopia, have all reported coronavirus cases.
President Salva Kiir said in a statement in Juba today that the government had suspended all public gatherings, sporting events, religious meetings and political events.
"Caution must be exercised to reduce and avoid crowding at place of work. Workers sharing an office space must ensure they are seated at least one meter apart," he said.
"I have ordered self-quarantine of all senior government officials who have just arrived from countries with established local infection and transmission of COVID-19," he added.
The South Sudanese leader says travellers arriving in South Sudan from affected countries and areas with established local transmission will be self-quarantined for 14 days.
According to Kiir, non-essential travels to affected countries must be called off or postponed to a later date.
The reported coronavirus cases in sub-Saharan Africa have mainly been in foreigners or locals who had travelled abroad, but concerns are growing about the continent's ability to handle a potential rapid spread of the virus.