South Sudan army accused of fresh attacks in Bieh state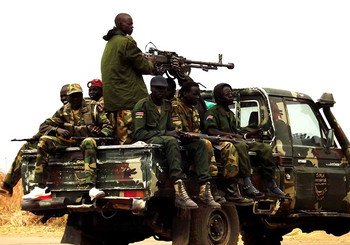 South Sudan's armed opposition faction (SPLA-IO) led by rebel leader Riek Machar has accused government forces of launching fresh attacks on its positions in Pieri area in Bieh state despite the ceasefire agreement.
John Daniel Bol, the rebel-appointed secretary of information, told Radio Tamazuj on Monday that their bases in the area of Pultruk in Pieri County have been under attack by government forces during the past two days.
"The attack took place on Saturday evening. The incident resulted in the killing of two children, an elderly man and two young men. 10 civilians are missing after the government attack," Bol said.
After the attacks, Bol said their forces have made tactical withdrawal to avoid further confrontation with government forces, but managed to recapture the area on Sunday morning.
Lul Ruai Koang, SPLA's military spokesperson denied reports of fighting with rebel forces in the area of Pieri in Bieh state on Saturday. "There was no any fighting in the area of Pieri. The statement issued by the rebels is not true," he said.
"What I know is that we had a military convoy dispatched to the town of Waat to take food and medicines to our forces there. It went via Pathai area, not Pieri. The convoy went to Waat to deliver food but there was no any fighting," he said.