South Kordofan capital under fire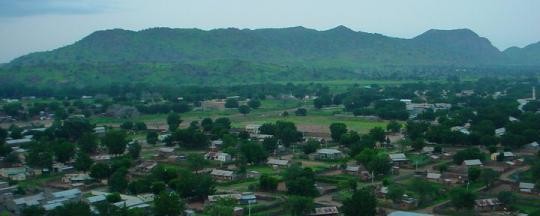 Five shells landed in Kadugli this morning beginning around 8:10, according to a local resident. The shells are coming from both east and west of the beleaguered town.
This is the third time this month that Kadugli, the capital of South Kordofan state, has come under artillery fire from the Sudan People's Liberation Army (North).
Affected areas of Kadugli are Hai Manani, Hai Souk and Hai Muwazifeen. One of the shells landed in the house of an official in charge of primary education in the county.
Markets are closed and the streets are empty. However, some citizens sought to flee the town. They were stopped by security personnel who said the commissioner issued an order to prevent anybody from leaving.
At this time the only casualty figure available is from the local Sudan Red Crescent, which puts the number at seven wounded. But that number is not confirmed and no fatal casualties have been reported.
Additionally, an airstrike was witnessed outside of Kadugli on the eastern side, apparently before the shelling started.
Update 12:50: Two planes have departed Kadugli, said to be carrying government ministers and members of parliament.