Son of tribal chief killed in Western Lakes state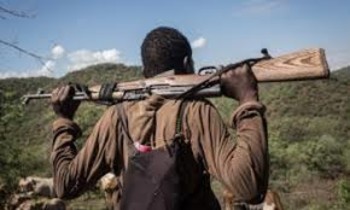 The son of tribal chief in Chueichok area in South Sudan's Western Lakes State was killed by unknown gunmen on Saturday, a government official said.
The deceased was identified as Dut Reath Ater.
Chadrak Bol, Minister of Information in Western Lakes State, told Radio Tamazuj on Sunday that the son of executive chief Dut Reath Ater was found killed in their home on Saturday.
He pointed out that investigations are underway.