Soldiers loyal to Malong captured around Juba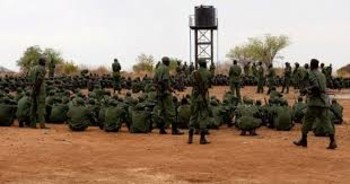 Soldiers loyal to former army chief turned rebel leader Paul Malong have been captured by government forces around Juba on Sunday morning.
Multiple sources confirmed to Radio Tamazuj that seven soldiers loyal to rebel leader Paul Malong had been captured near the area of Luri by joint security forces commanded by Gen. Tangun Ladu.
The sources identified four soldiers while the other names remain unclear.
The captured soldiers include 1st Lt. Lual Akoon Wieu, 1st Lt. Kuac Atuer, Peter Alan Alan and Diing Baak.
The former South Sudan chief of general staff, Gen. Paul Malong, formed his rebel group earlier this month to challenge President Kiir.