WESTERN BAHR NAAM -
19 Sep 2019
Soldiers kill civilian in Western Bahr Naam County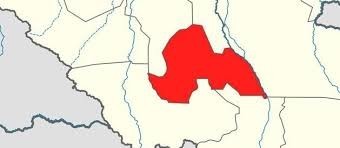 South Sudan armed forces killed an armed youth in Maleng-Agok Town in Western Bahr Naam County of Western Lakes State on Wednesday morning, the police said.
Speaking to Radio Tamazuj on Wednesday, the state police spokesperson, Capt. Elijah Mabor Makuac accused the armed youth of carrying out frequent attacks in the area.
"When the organized forces clashed with the armed youth group, one SSPDF soldier was wounded during exchange of gunfire, but soldiers killed one of the armed youth from the group that frequently launches attacks in the area," Mabor explained.
He also claimed the armed youth killed a SSPDF sergeant last week.
"The motives and aims of these attackers are to trigger or resume inter-communal clashes between Gony and Thuuyic sections. They drink alcohol and plan attacks in Maleng-agok," Mabor said.
Separately, the police officer said a group of suspected cattle raiders clashed with cattle owners at Jalla cattle camp on Saturday. He added that at least two people died from both sides while another person was injured and is currently receiving treatment at Rumbek hospital.