Soldier shoots two people, kills himself in Yei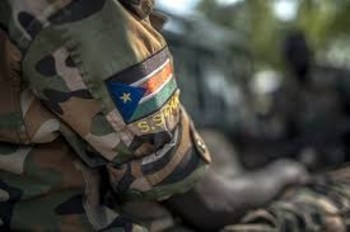 An SPLA solider in South Sudan's Yei River County shot himself dead after wounding two people over the weekend.
The army man, identified as Charles Bida, reportedly killed himself at Mile 4 along the Yei-Kaya road after discovering that his wife was in love with another soldier.
Authorities in Yei River state could not be reached for comments on the matter. But police officers said investigations are underway.