Soldier killed on Juba outskirts in alleged robbery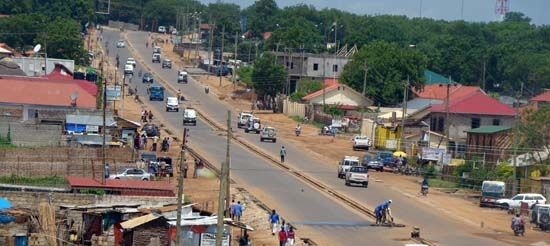 One soldier was killed in the Gumbo residential area on the outskirts of Juba while allegedly attempting to rob a civilian.
Heavy gunfire was heard in Gumbo, a neighborhood on the east bank of the Nile. According to local sources three SPLA soldiers belonging to the Gumbo unit made an attempt to loot residential houses during which they came under fire.
One soldier was killed on the spot by an armed civilian whose house was allegedly being targeted.
A soldier from the same unit explained, "One of our friends was shot dead when three of them made an attempt to loot a house in Juba."
Sudanese man killed in Juba
In another development, a Sudanese national was shot dead in his residence in Muniki on Saturday night by unknown gunmen.
A neighbor told Radio Tamazuj that the man was shot dead and his body was taken to Juba Teaching Hospital. The witness identified the victim as Adam and said that calls have been made to his relatives.
File photo: Juba street
To contact Radio Tamazuj with comments, news tips or information, write to radiotamazuj@gmail.com.