Soldier arrested for killing his colleague in Aweil State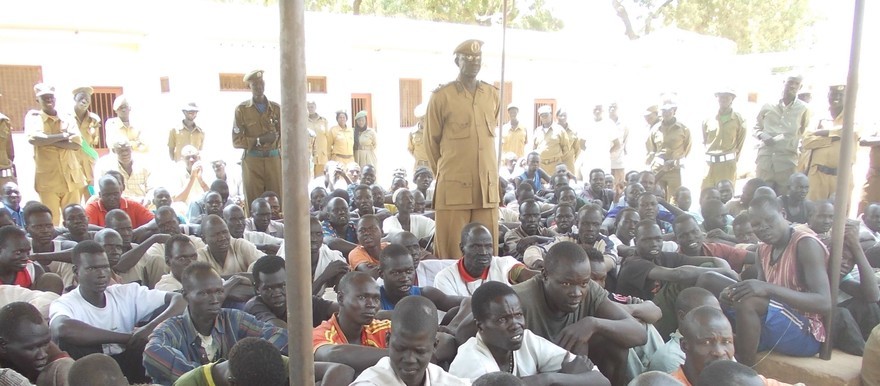 File photo: Aweil main prison, 2013 (Radio Tamazuj)
Police authorities in South Sudan's Aweil State have arrested a soldier suspected to have shot dead his colleague on Sunday night in Cham-Anguei area in Arroyo County.
Speaking to Radio Tamazuj on Thursday, Col. Arkangelo Guot Ngor, Aweil State Acting Police Commissioner said Santino Manut, 35, shot and killed his colleague Kon Kon Manut.
He pointed out that Manut serves in the army's division 3 in Aweil whereas the deceased was serving in the army's division 2.
According to Guot, the two men were engaged in a long misunderstanding before the suspect drew his gun and killed his colleague.
He added that Manut escaped after the incident but was arrested on Tuesday. Guot said investigations have been launched and that the law will take its course.