EASTERN EQUATORIA -
5 May 2023
Six killed in Lafon County 'revenge attack'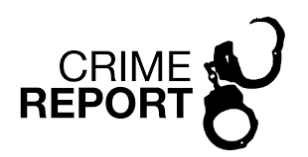 Gunmen shot dead six people in Lacharok Village of Lafon County in an incident Wednesday that appeared to be a revenge attack, local officials said.
On Saturday, armed men placed logs on the road to stop two humanitarian vehicles belonging to the Norwegian Church Aid (NCA) before spraying them with bullets and killing eight peace delegates from a peace dialogue.
Last week, Eastern Equatoria State's peacebuilding ministry and Lafon County authorities, with support from NCA, concluded a three-day peace dialogue between the warring communities of Locharok and Arilo (Lohitojo) in Imehejek. The two communities have, for the last three years, been counter-raiding cattle and involved in cyclic revenge killings.
Speaking to Radio Tamazuj on Thursday, Lafon County Commissioner Ukachi Mangisto Agweri said six farmers were attacked and killed by armed assailants in Lacharok village on Wednesday morning.
"Five people were found dead, and another one who sustained injuries was taken to a health facility in the village of Lacharok, but that boy passed away later. I also received a call that another person who sustained injuries had been found. He has been rushed to hospital in Imehejek," Ukachi explained.
The local official said the incident appeared to be a revenant attack, pointing out that the security situation was tense following the incident.
Meanwhile, Eastern Equatoria State Minister of Information Oting Patrick Cyprian confirmed the incident and said police forces were sent to control the security situation.
"Six youths were killed on the way to the garden, and one person was injured. The state government sent the police on the ground, but the government of Eastern Equatoria State is trying to find a way how a big force can be sent to rescue the situation and solve the problem," he said.
Buluk Philip, a deputy information secretary of the local youth group, condemned the revenge killings and called on the state government to hold the perpetrators accountable.
 "We, as Monyio-Miji Forum, express our condolences to the families and friends of the victims. We are torn apart by this tragedy and join the wide protest to express our outrage and condemnation of this brutal act in Eastern Equatoria. The state government should provide security to calm the situation and ensure criminals are held accountable," he concluded.