Security tense as 6 more people die in Tonj North County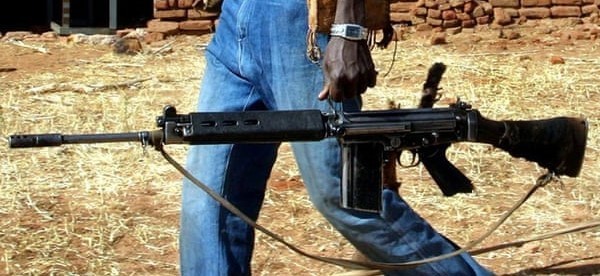 Authorities in Tonj North county of Warrap state say the security situation is worsening as another round of intercommunal attacks claimed the lives of six people over the weekend.
Greater Tonj North has been experiencing waves of intercommunal clashes and killing in recent weeks.
Last week four people were reportedly killed in three separate attacks in three separate locations including the county headquarters, Warrap.
The Executive Director of defunct Warrap county, Aduot Ayiey Aleu, told Radio Tamazuj on Sunday that six people were killed at Ngapnyang village near Warrap town on Saturday evening.
Ayiey said perpetrators are allegedly from Ajak Leer and Awan Parek communities and may still be hiding in the nearby forests.
"Yesterday six people were killed here at around 5 pm. The attackers came from Leer and Ruel-bet, they came up to Warrap town. For example, the Major of police was killed in his house near the town here at a place called Ngapnyang, and Ngapnyang is part of the town, it is one of the villages of Warrap town, Ayiey said. " It is not known whether the attackers have left or not because they only appear when they stage an attack. People may think they are not around but they are wandering in the forest, and the areas where they come from are areas where there is no telephone network."
He called on the state and Juba to avail and deploy a strong force to deter further killings and displacements of women and children.
Bol Kuol, the chairperson of the security committee formed to oversee security issues in Tonj North county, confirmed Saturday's attack and deaths.
Kuol attributed the attack by people he believed to be from Ruel-bet and Kirik to the looting of cattle and revenge killing.
He said the security committee is overwhelmed by the situation because of a lack of adequate force and coordination to respond.
"The attackers are people of Awan Parek of Ruel-bet and people of Ajak of Kirik who attacked people of Warrap yesterday in the evening. They attacked people in their residential homes. They just killed people and left and where they attacked is near the town, and their motive is looting and revenge killing, they steal goats and sheep and when they get cows they loot them," Kuol said.
He added, "We are overpowered, the few security force that we have is the one we have sent yesterday to the areas that were attacked. Few others are the ones guarding Warrap town. The security situation is tense, people are worried even inside Warrap town there is fear."
Kuol also underscored the importance of the speedy deployment of forces in the area to de-escalate increasing killings in the county.