Security situation improved in Lol State: official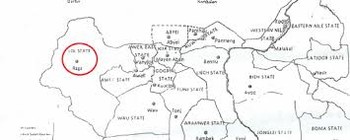 Authorities in South Sudan's Lol State have said security has greatly improved in the state after the signed revitalized peace agreement.
Speaking to Radio Tamazuj on Tuesday, the state information minister, Michael Mathok, said: "The state, in the last years, was really passing through war conditions, but the signing of the revitalized peace agreement and the initiative made by Lol State governor, Major General Rizig Zachariah Hassan to ink a memorandum of understanding with the SPLA-IO has brought improvements in the security sector," explained Mathok.
He said the state governor convinced the armed opposition fighters to accept peace as the only way to restore stability in South Sudan.
Located in South Sudan's Bahr el Ghazal region, Lol State is one of the areas still partially controlled by the opposition.
South Sudan's rival parties recently agreed on a six-month extension to implement the next steps in the revitalized peace agreement.
The latest extension came after the main opposition group threatened to boycott formation of a unity government on May 12.