Security forces assault peace monitors near Juba: report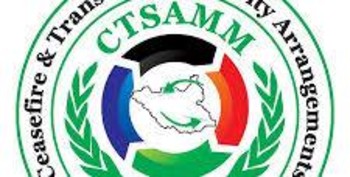 South Sudan security personnel detained and assaulted international monitors of the peace deal at Luri area on Tuesday, according to a report by the monitoring body.
A CTSAMVM monitoring and verification consisting of three international observers and one driver was restricted from accessing the Luri Training Centre near Juba and detained for four hours, the group's internal report said.
It revealed that team members were physically assaulted and abused by being blindfolded and handcuffed, kicked and stripped of their clothing.
The female member of the team, the report said, was forced to strip naked. They were robbed of money and a wedding ring and detained for more than four hours before being released, it said.
The report by the Ceasefire and Transitional Security Arrangements Monitoring Mechanism (CTSAMM) said some of the perpetrators were in military uniforms.
The report further said the victims of the assault are officers from neighbouring countries that supported the September peace deal.
The monitoring body called on the East African regional bloc IGAD to condemn the incident and demanded urgent investigations into the crime.
Army spokesman Lul Ruai Koang could not immediately be reached for comment.
South Sudan President Salva Kiir and several opposition groups signed a peace agreement in September to end the devastating civil war.