SOUTH KORDOFAN -
27 Nov 2012
Security Committee halts oil company's work in South Kordofan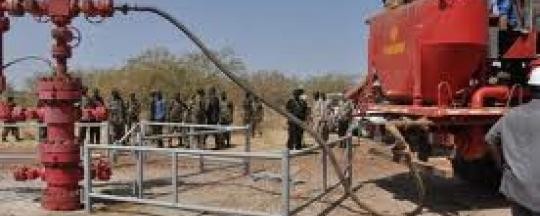 Petroline oil company have been forced to temporarily suspend operations in South Kordofan following a dispute with former staff.
Workers told Tamazuj Radio that security forces have halted current construction work connecting Zurga Umal-Hadida oil field with the Balila field until former employees have received payment.
Petroline apparently offered the group of approximately 350 former staff two months' salaries but this offer was rejected. The workers reportedly threatened to seize the company's assets before calling for the equivalent of three months of salaries.
It is thought that these staff worked for the company until its closure at the site last Autumn. However when it resumed operations, new staff from Khartoum were recruited.
Photo: Radio Tamazuj file