SAF says bombings on border were not in South Sudanese territory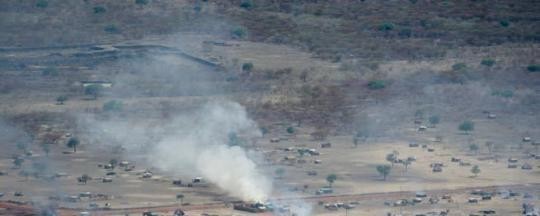 The spokesperson of the Sudan Armed Forces (SAF), Colonel Al Sowarmi Khalid, said on Wednesday that SAF ordered their troops to attack the contested Sudan – South Sudan border region north of Aweil after learning of a Sudan Revolutionary Front (SRF) presence in the area.
He claimed that the SRF raised their flag in al-Ragibat, which is located north of the village of al-Samaha, in a contested area and that SAF will not tolerate such activities within what he claimed is Sudanese territory.
Colonel Khalid added, "We were surprised by the Government of South Sudan's statement claiming that we have carried out an aerial attack on their military positions and on some civilian residential areas in Bahr El-Ghazal."
Acknowledging the targeted area, he claimed it falls north of the border in eastern Darfur, 10km from al-Samaha village but reiterated SAF's assurance of the presence of the SRF in South Sudanese territory and under the support of its government.
The spokesperson claimed that this proximity proves military and logistical support from South Sudan's army to the SRF.
Radio Tamazuj file photo
Related: SAF bombardment of border region kills 6 civilians and injures 20 (23 November 2012)