SAF bombs in Julud in Nuba Mountains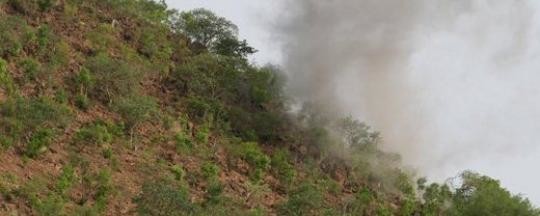 Citizens in several areas of Nuba Mountains in South Kordofan reported airstrikes in their area.
Speaking to Radio Tamazuj on Sunday, an eyewitness said that the Sudan Armed Forces Antonov dropped two bombs in Julud and three bombs in Kursha area.
"Yesterday the SAF bombed us using their warplane," said the witness.
The eyewitness also reported that after the bombing there came MiGs and gunships flying over the farms of the citizens causing fear and panic.
"You cannot see anybody on the road, everyone is under cover from the SAF bombing," said the witness.
He further added it is difficult for the farmers to go to their farms because their lives and their farms are the SAF targets.