SAF bombardment of border region kills 6 civilians and injures 20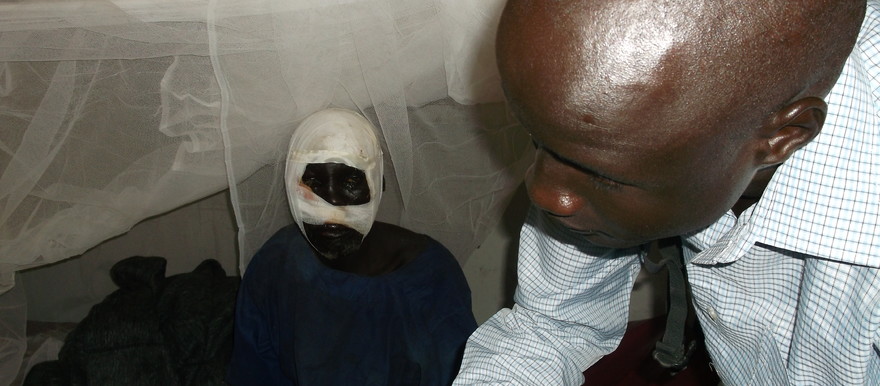 Six people have been killed and 20 others wounded by a Sudan Armed Forces (SAF) aerial bombardment in Kiir Adem, a contested area by the Bahr el-Arab river on the border of South Sudan and Sudan that the South Sudanese government agreed in September to demilitarize.
Eyewitnesses have stated that a SAF Antonov plane carried out the bombardment and that many of the victims were women and children in the village marketplace.
State Medical Director, Dr Garang Thomas, confirmed that three of the casualties were Darfurian while three were from Northern Bahr el-Ghazal. He also added that some of the more seriously injured survivors were due to be transferred to the Medicins Sans Frontiers hospital in Gogrial, Warrap state for further treatment.
Authorities in Northern Bahr el-Ghazal State have claimed that the attack was carried out on their soil and view it as a violation of the September 2012 agreement signed by Sudan and South Sudan in Addis Ababa.
Photo: Old man injured from Kiir Adem