NORTHERN UGANDA -
29 Nov 2017
S Sudanese refugees in Uganda want Jieng Council of Elders dissolved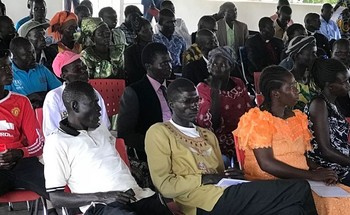 Deng Dau Deng, head of the national dialogue subcommittee for refugees, said South Sudanese refugees in northern Uganda said they are unhappy with the role played by the Jieng (Dinka) Council of Elders in the country.
Dinka Council of Elders is not a group of traditional Dinka leaders but a group of mostly veteran politicians who advise President Kiir on political issues.
Dau told Radio Tamazuj on Tuesday that the refugees in northern Ugandan demanded that the government should dissolve the tribal advisory group and form a new body representing all tribes of South Sudan during consultative meetings last week.
The national dialogue official commanded the refugees for expressing their views and concerns openly during the consultation process. Dau explained that the refugees also accused the government of refueling the ongoing war in the country.
The national dialogue subcommittee is now in Kenya to hold consultative meetings with South Sudanese.