S. Sudan oil minister: oil deal possible by 22 Sept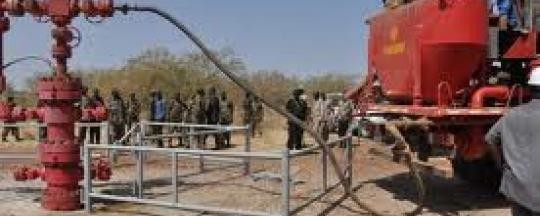 The Minister of Petroleum and Mining in the Republic of South Sudan Stephen Dhieu Dau said that Sudan and South Sudan could sign an agreement on oil pipelines, fees and arrears by 22 September.
Speaking at a press conference in Juba on Thursday, Dhieu pointed out that the deal reached at the beginning of August was never signed and the formalization of that agreement will have to be done in the coming round of talks in Addis Ababa.
The unsigned agreement was announced 3 August just two weeks a meeting of the Sudans' presidents on the sidelines of the African Union Heads of State Summit. Resolution of outstanding security issues was put as a condition for finalizing the oil deal.
Diplomats from the two Sudans were scheduled to resume negotiations in Addis Ababa on 26 August but the talks were delayed till the second week of September after the death of Ethiopian Prime-Minister Meles Zenawi.
At the press conference today, the minister also disclosed that production would not resume until several months after the deal. For Upper Nile State which produces the Dar Blend, the delay could be 4-6 months, whereas for Unity State which produces the Nile Blend the delay could be 10-12 months.
South Sudan's Ministry of Petroleum called the press conference today to promote the nation's new petroleum act, which passed the National Assembly last month. He explained that the ministry held a two-day workshop with civil society organizations to promote knowledge of the Act.