Ruweng authorities concerned about oil pollution, as oil production resumes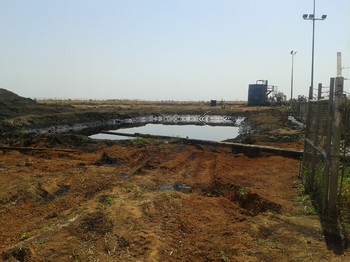 Authorities in Ruweng State have expressed concerns about the environmental consequences of oil spillage, in the aftermath of the resumption of oil production in Toma South oil fields last month.
Abdallah Kiir, Ruweng State advisor for Muslim affairs told Radio Tamazuj that oil spills have adverse health effects on the citizens, while urging the oil companies and national government to put in place precautionary measures to minimise the effects.
He pointed out that some of the effects include the delivery of deformed new-borns as well as animals, adding that the oil spills contaminate all water sources in the region forcing people to use the contaminated water.
Kiir stressed the importance of protecting the environment saying the government and oil companies involved in oil production must protect the lives of humans, animals and the environment.