UNITY STATE -
16 Jul 2013
Rustlers 'kill 17, wound 11, steal 900 cattle' in Unity state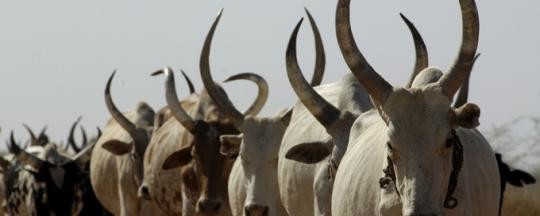 Cattle rustlers have reportedly killed 17 people killed and left 11 injured for a haul of 900 cattle in a raid in Unity state.
Reliable sources have reported to Radio Tamazuj that "at least six people including two children and a woman have been killed and other 11 wounded in an assault on a village Panjiar County in Unity state.
The Deputy Governor of Unity state, Michael Changjiek confirmed the incident, saying: "the authorities in the lakes intend to pursue the perpetrators."
According to reports received by Radio Tamazuj, the incident occurred last Thursday evening. A number of gunmen allegedly crossed from Lakes State to Panjak area in Unity state and attacked the area.
Changjiek further said that they reported the incident to the authorities in Rumbek, capital of Lakes State, and "they were assured that the authorities will continue pursuing the perpetrators."
"Unity state has continuously experienced similar incidents due to the clashes between civilians and cattle rustlers," he said, remarking that this worsened the security situation in the border region.