Rural court in Aweil sentences two burglars to three months in jail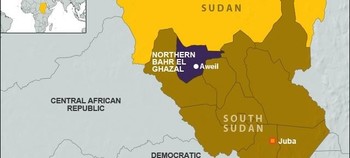 A rural court in the town of Aweil in South Sudan's Northern Bahr el Ghazal State on Monday sentenced two burglars to three months in jail.
The accused, Thiel Thiel and Leek Malou, were found guilty of stealing valuables, including six bedsheets and seven dresses.
Gabriel Goma Wol, the Aweil rural court judge, told Radio Tamazuj on Tuesday that the two men appeared before the court on Monday and confessed to having stolen the said items.
"When we investigated the said case, they [suspects] asked me to give them a chance to pay back the items," he explained.
He said the two men were sentenced to three months in jail and fined to pay 5,000 SSP each after being found guilty of stealing.
Wol warned youth against involvement in thefts, urging them to embark on productive activities like agriculture and building, among others.