Rumtit returnees complain about lack of basic services, land access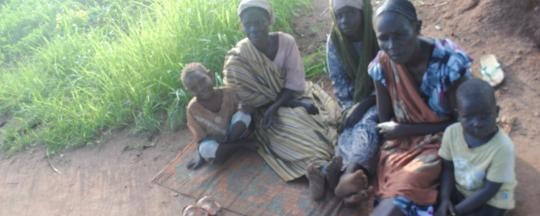 South Sudanese returnees in Rumtit, Northern Bahr el Ghazal, say the area widely lacks basic services and that they land owners prevent them from cultivating, claiming the lands belong to their ancestors. The returnees were relocated from Maduany in Sudan.
"Since we were moved to the area we have asked for five basic human needs that include health, water, food, police and a road but nothing has been implemented, the rainy season is coming and communications will be cut-off by the flood," Andrew Dut told Radio Tamazuj on Tuesday.
"We are asking Unicef to take care of our children if the state government fails to take care of them," Dut added.
Another source, Marach Thung, said they do not have health clinics, and although a school was built in the region, it lacks teachers as the communities are not able to afford their salaries. Thung also said that there are no pharmacies in the vicinity, so children are treated with traditional medications instead.
He asked the government to establish a police station in Rumtit, if "the rest is not possible", because "it is very hard for the civilians to live without security officers."
Local resident Garang Alier further noted that authorities promised to open a road linking them with Aweil town last year, but that nothing has been done yet. "The county commissioner does not even come here to see challenges we are facing," he said.
A representative of the community, Sultan Santino Tong, admitted the area lacks basic services. He said the hospital is located in Maper, four hours away on foot. "It is very difficult for sick people to cover such a distance."
Tong asked state authorities and UN agencies in Northern Bahr el Ghazal to set up health centres and a road between Rumtit and Aweil town before the rainy season begins. He further asked the World Food Programme and other humanitarian agencies to deliver food items before the rains.