Rumbek FM radio presenter dies after motorcycle accident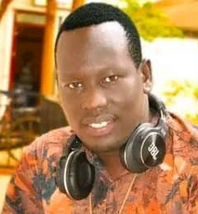 A local artiste and a radio presenter working with Radio Rumbek FM, Marial Matirah Nyuon, also by his stage name C9N, passed away in Rumbek State Hospital on Sunday after getting into a motorcycle accident while traveling from Rumbek East County to Rumbek town on Saturday.
Doctor Terran Madit Terran, the medical director at Rumbek State Hospital, said the deceased suffered severe head trauma.
"I was called at 8:00 p.m. on Saturday to carry out surgery on a traffic accident victim. When I arrived, I found the patient unconscious with signs of severe head trauma as a result of a motorcycle accident," he explained. "The condition was critical when I came and what we did with the surgical team was basic emergency assistance to control convulsions. We gave some medications to lower internal rate pressure."
"Clinically, the patient is suspected to have fractured the base of the skull and passed away after about an hour in the hospital," Dr., Madit added.
The police spokesperson in Lakes State, Elijah Mabor Makuac, told Radio Tamazuj on Sunday that the deceased was riding from Rumbek East County to Rumbek town and got into an accident at a place called Manga Malou.
"He sustained serious injuries around his neck and was just lying on the road until people in a vehicle came across him and brought him to Rumbek State Hospital but unfortunately he passed on," he said. "It was a very unfortunate and sad report."
Mabor advised motorists to avoid speeding.
"Such accidents are always related to high speed. When you are riding a motorbike at high speed, you can easily lose control," he said. "I am advising people to ride a motorbike or drive vehicles cautiously."
The chairman of the local artists association in Lakes State, Gabriel Manyiel Dhuor, said they were saddened by the death of Matirah. He urged all the artists and the general public to go to the home of the deceased and condole with the family.
Meanwhile, Moses Malok Mabeny, the director general of the state ministry of information, said Radio Rumbek FM 98.0 will miss the presenter.
"We lost this important Radio Rumbek FM presenter by the name of Marial Matirah Nyuon. He was a presenter of English news on FM radio 98. We are now in a morning process," he said. "We want to pass our condolences to the people of Lakes State, family, and friends of the late."