Rizeigat blame Khartoum for border conflict with South Sudan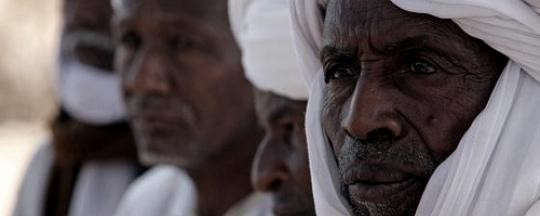 The Rizeigat tribe, living on the border between Sudan and South Sudan blames the Khartoum government for the recent border clashes in the Samaha area, also known as Warguet.
Rizeigat chief, Nasr (king) Mahmoud Moussa Madibo, told Radio Dabanga and Radio Tamazuj in a joint interview that his tribe was not involved in the attacks on the south Sudan army (SPLA) on Wednesday 26 December. In retaliation for the attacks, the SPLA shelled the Sudan Armed Forces (SAF), causing several casualties also among the Rizeigat tribesmen, the leader explained.
The Rizeigat leader said: "The government of Khartoum is responsible for the attack. But the Rizeigat want to restore the relationship with the Dinka Malual and the government of the Republic of South Sudan. We as Rizeigat emphasize that we don't have any connection to this attack. We have not at all been involved in any of these actions. The government of Sudan mobilized all of its troops and attacked the SPLA-positions along the river Bahr al Arab (Kiir) to fight the SPLA (South Sudan)".
He added: "They accuse South Sudan of supporting and building the Darfur rebel movement and the SPLA-North [in South Kordofan]. But we as Rizeigat do not want to be blamed for this. As a tribe we will not fight another country. We understand that the government of South Sudan has the right to defend itself and to open a case against Khartoum if they want".
On Thursday the Sudan Armed Forces blamed the SPLA of South Sudan of shelling the Rizeigat tribe and denied having started the border conflict. The South Sudan government accused SAF of carrying out two air strikes, in which several civilians were killed. The area along the river is a disputed territory between Sudan and the new republic of South Sudan. It is currently controlled by the South Sudan army.
Cross posted at RadioDabanga.org