Rizeigat Arabs review deal with Dinka at meeting on Darfur border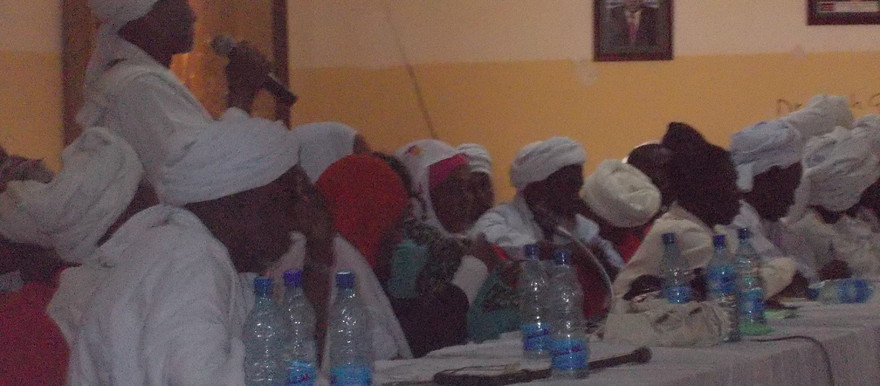 Leaders of the Dinka Malwal and Rizeigat tribes reached an agreement on Monday in the village of Gok Machar in Northern Bahr El Ghazal near the border with South Darfur.
The Post-Migration Review Conference was held to review the 2012 migration and assess the implementation of the Aweil Agreement of January 2012. "The two communities deplore war and recommit themselves to ending senseless vicious self-destruction and unnecessary impediment of development", tribal leaders stated in their newest agreement.
Hassan Al Tahir Hamadon, a member the Rizeigat delegation told Radio Tamazuj that the two sides signed an agreement to continue the implementation of all previously concluded agreements between the two tribes. A joint communiqué issued as part of the deal provides for means of communication between tribal leaders, means of setting migration routes for the nomads, among other specific points.
The two sides agreed "To support and rejuvenate a joint community traditional policing," according to the resolutions document. They envision well-trained and well-equipped forces of community police.
It was also discussed at the conference whether Rizeigat nomads entering South Sudan should carry identity cards and that they should leave their weapons behind in Sudan when entering South Sudan.
Organizers in the Northern Bahr El Ghazal State government received financial support from the US Government to run the two conferences. The Government of Sudan rejects the agreements and has harassed members of the Rizeigat tribe who participated in the Aweil conference of last January, according to Hassan Al Tahir, the Rizeigat leader.
On the closing day of the conference the state Deputy Governor Madut Dut Yel spoke: "It was a time to review, and to discuss how the two communities of Dinka Malual and Rizeigat had been implementing the previous resolutions. However, I am urging you the participants to likewise go and communicate the same information that you have shared in this workshop to your communities."
Listen to an interview with Hassan Al Tahir Hamadon, Secretary-General of the Rizeigat Peace Committee in Gok Machar (in Arabic):