Rising respiratory infections in Maban County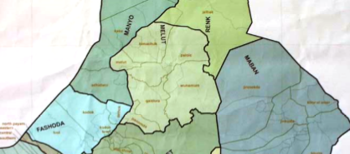 Health authorities in Maban County of Upper Nile State have recorded a spike in diarrheal and respiratory infections in the county amidst essential drug shortages.
County Health Director, Dr. Khamal Kawaja, told Radio Tamazuj that the cases of respiratory infections and diarrheal diseases have been increasing weekly since July due to harsh weather.
"Every week, cases of diarrhea reach 500, while over 600 respiratory diseases are also recorded in the county since July, compared to reported cases of about 200 in months like January," he said.
The county health official urged government and health agencies in the country to supply essential drugs to help handle a spike in the cases.
"All patients we receive with complications get no treatment because we only receive malarial drugs. We want essential drugs to be included in quarterly supplies for malaria drugs because during this season pneumonia cases are very high."
For his part, Charles Kwara, the acting county commissioner, also appealed for intervention before the health situation worsens as they expect floods in October.