Rising number of street children in Renk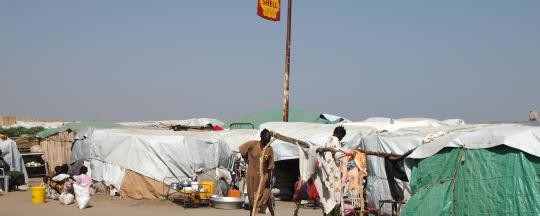 Citizens of Renk town in Upper Nile state have complained of the growing phenomena of homelessness amongst children who often reside in insecure markets.
The rising problem is at least partially attributed to poor living conditions amongst returnees stranded in the town. A citizen told Radio Tamazuj from Renk that the numbers of street children are increasing and that there has been no intervention from the government in order to support such families and quell the growing numbers.
The Renk County Commissioner, Juda Kuei, also attributed the issue to the influx of returnees from Sudan who face harsh living conditions which, he claimed, can force children to live on the streets in order to survive.
Discussing the establishment of 3 centres to support children of the displaced, the commissioner disclosed that they are not sufficient to accommodate children in need. He added, "I will be paying a visit to Malakal, the capital town of Upper Nile state, in order to highlight the issue to the state government and seek for a way forward on how to stop this phenomenon."
South Sudanese returnees have been travelling to South Sudan from all over Sudan since the referendum on independence in 2011.
Photo: Mina Camp in December 2011
See also: British ambassador inspects Renk camps (3 February 2013)