Returnees in Raja complain of lack of services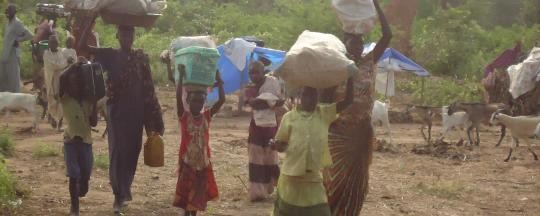 A number of returnees in Raja County in Western Bahr el Ghazal complained of discontent with the International Organization for Migration (IOM) due to lack of food. A number of returnees in Raja said that since their arrival from the north a year ago, they have been struggling without humanitarian services, asserting that the IOM provided them with only symbolic food subsidies four days ago in the form of two cups of wheat flour, a bottle of oil, salt and lentils.
They also stated that the food provided to them was for the coming three months and that the organization told them that this would be the last food aid given to them. The returnees also complained of the lack of health services in the camp and said that the camp lacked health services and environmental sanitation, adding that the health conditions have declined dramatically, especially in the fall.
Most of the returnees stated that they were forced to sell their belongings due to poor living conditions at the camp and now remained without luggage as they await aid organizations which they say have failed to provide basic needs as they live in fear of an unknown fate.