Returnees arrive from Sudan to Upper Nile region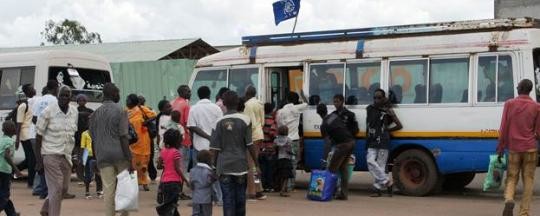 A number of South Sudanese families arrived safely yesterday in the Upper Nile Renk County, after returning from Sudan.
Some of them told Radio Tamazuj that they departed from Sudan's Kassala state last week.
They faced some challenges from Sudanese authorities at South Sudan border checkpoints, saying that they had to "spend large sums of money at the various points along the road".
However, their gladness at their safe arrival in their homeland state, and are keen to be reunited with their families.
"We don't know our exact number, but we came with three vehicles," a returnee said. "We faced many challenges on the road especially on the Sudanese side: at every checkpoint we are asked to pay a sum of between SGP 1,500 and SGP 1,600 ($300-350) when we reached the Al Jabeleen checkpoint on the border with South Sudan.
In Rabak coming towards Renk, they demanded SGP 600 ($140) for each vehicle", the returnee stated.