Retired bishop Paride Taban wins peace award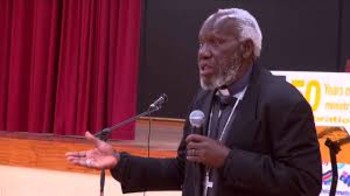 A retired Roman Catholic bishop in South Sudan has won an award. The award recognizes efforts he exerted to establish the peace village as the visible embodiment of peace-making in a hostile region.
Bishop Paride Taban, retired bishop of Torit, will receive the Freedom of Worship Award in May, 2018.
The prize is one of the Four Freedoms Awards presented every year by the Roosevelt Foundation in Middelburg, the Netherlands.
The Dutch peace-building organization PAX described the religious leader in a Feb. 6 statement as "a rare figure in a fractured country, someone who has excellent contact with leaders on all sides and is not afraid to call them to account".
The 82-year-old bishop set up the Kuron peace village in 2005 in Eastern Equatoria, a thinly populated area in the southeast of South Sudan. The village is a three-day journey by road from the capital, Juba.