CORRECTED: Renowned young South Sudanese singer not dead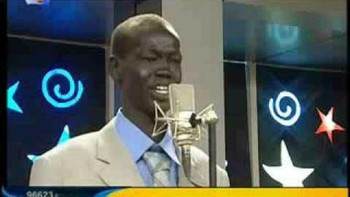 File photo: Chol Manut
Relatives and family members described as "incorrect" reports that Chol Manut, a renowned young South Sudanese singer has died in Khartoum on Monday.
"It is incorrect. Chol Manut is not dead. He is alive as I speak. Reports claiming he is dead are a blessing to him", a relative told Radio Tamazuj on Tuesday. Chol, according to Deng Mijak, who identified himself as relative to him, came out on Tuesday to dispel to the reports of his death as circulated on social media.
Chol himself circulated a picture dated February 6, 2018 to dispel the rumour of his death.
NOTICE OF CORRECTION: An earlier version of this story stated that Chol Manut died in Khartoum. This is incorrect. Chol is still alive.