Renovated surgical ward inaugurated in Yambio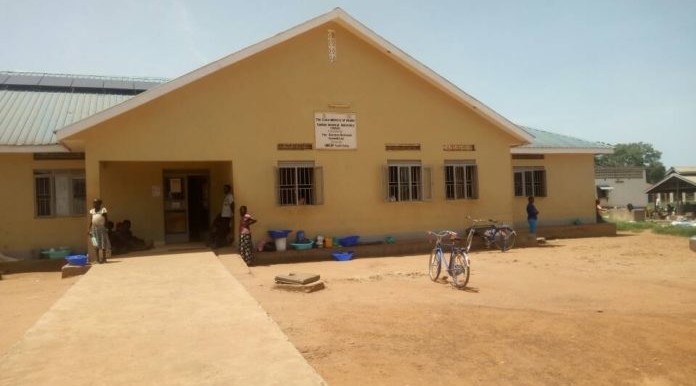 Out-Patient Department of Yambio State Hospital. [Photo: Oliver Charles]
The national Minister of Health Elizabeth Acuei on Monday inaugurated the renovated surgical ward at Yambio State Hospital as officials called for the adherence of Covid-19 preventive measures in Western Equatoria State.
Repair of the surgical ward was ordered by the state governor, Gen. Alfred Futuyo Karaba, two months ago and financed by revenue collected locally by the state and contributions from well-wishers.
While speaking during the function, minister Acuei acknowledged the initiative by the state governor and pledged to improve the health system and salaries of health workers, ensure drug supply to the State and build capacity.
"It is great work I have seen today, what you have done to renovate the state hospital is good for the communities and if all the governors would have been doing what you are doing it could better our country. I also thank the communities of Western Equatoria State for the contribution to the development," Acuei said.
"As the minister of health I am aware that there are a lot of challenges especially in terms of hospitals and facilities, equipment, and human resources, I know that. And this is why I took time to move around to see what is really needed so that I come and assess so that when I go back I will do the plan according to what I have seen," the health minister added.
For his part, governor Alfred Futuyo said his purpose to renovate the hospital was its state of disrepair and urged the communities to maintain the hospital and keep it clean. He promised to renovate other departments in the hospital.
"To the patients and their attendants, this place used to be in bad shape and I am sure you do not know this. I am the one who came and cleaned it. And I want you to maintain it clean like this. Now all the wards and toilets have water," Futiyo said.
Speaking during the same function, the Incident Manager of COVID-19 in South Sudan, Dr. Richard Laku, urged the communities of Western Equatoria State, especially Yambio, to adhere to the preventive measures.
"As of yesterday we have a total of 3062 confirmed cases in South Sudan and out of that four are from this state. We are being relaxed and we are not following the measures and this is something which is not good. We need to go and make sure we adhere to the messages the ministry of health is telling us like washing hands frequently, wearing masks, social distancing. These are things that can prevent us from getting this disease and also other diseases which transmit through direct contact," Laku said.
He called on the people and the state health authorities to report any alert of coronavirus to the national ministry for urgent response to avoid the spread of the disease.