Renk county authorities regulate transport rates, remove fuel tax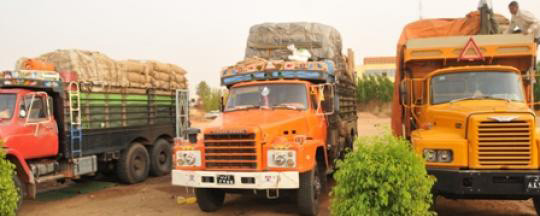 Local authorities on Monday in Upper Nile state's Renk County have passed a local transport fees structure and have regulated prices on other products.
Simon Goch, the director of local administration in the county, told Radio Tamazuj that there were consultation meetings on the issue in March.
Goch attributed the reason for the regulation of prices to previous fluctuation and, occasionally, exaggeration in prices, prompting authorities to take action.
He explained that the measure is intended to make certain products more affordable for local citizens, adding that measures apply to domestic public transportation, airtime cards and other selected products found locally.
The move came in conjunction with a tax exemption for all fuel purchased in the region, in an effort to balance regulated public transport rates.
However, some commercial bus drivers have complained to their trade union, claiming that they were not consulted on the move by authorities.
"In fact, we are to serve civilians and we are for the right of civilians, so now we came up with suggestions on 19 March, 2013. These suggestions include the internal transportation according the functioning roads in Renk County as well as in the residential areas. We reduced the prices of recharge (airtime) cards as their prices are known even from the companies or agencies but there are unreasonable increases in their prices (locally)," Simon stressed.
Many prices along the border area increased significantly after oil production was brought to a halt and, with it, cross-border trade. Earlier this week, Radio Tamazuj reported that prices in Wau, Western Bahr el-Ghazal state have decreased significantly since Sudanese traders were allowed to import commodities from the north after bi-lateral cooperation resumed.