Renk community, IOM agree to implement development projects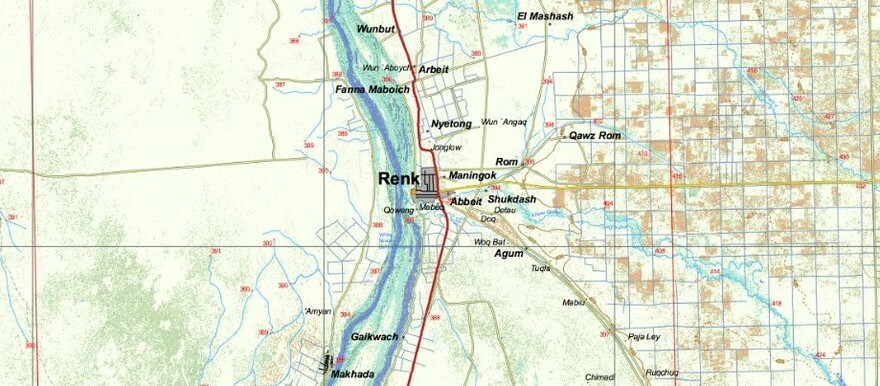 The community leaders of Renk County in South Sudan's Upper Nile State signed a memorandum of understanding with the National Relief and Rehabilitation Commission (RRC) and the International Organisation for Migration (IOM) to implement development projects in the county.
The representatives of traditional leaders, youth, and women agreed last week to allow IOM to construct schools, health centers and provide clean drinking water in various Payams and Bomas of Renk County at an estimated cost of $650,000.
Speaking to Radio Tamazuj shortly after the signing ceremony Munir Nyok, Executive Director of the RRC said IOM will begin implementing the projects this week.
"This project should be owned by the community. Renk citizens are good and they deserve to have services, and I will go [to Juba] and encourage other organizations to come and support people here," Nyok said.
Yousif Lual Kur, the youth representative, welcomed the signing of the MOU saying the project will offer employment opportunities for the area's youth.
Lual noted that the absence of organizations in the area negatively affected the locals, especially women and children.
"Over the past period, more than 70 pregnant women died and malnutrition cases increased among children," Lual added.
He told the youth, "We need to encourage them (aid organizations) to stay and give services to our communities."
Chief Ajak Deng who represented traditional leaders during the signing ceremony, also welcomed the agreement and assured IOM of their full support.
"We would have not accepted this project if there was no seriousness in the implementation. We rally behind this project 100 percent," he said.
Duk Ghot, the commissioner of Renk County, explained that the MOU between the community and the relevant organizations is an important step towards providing services to citizens, praising the efforts made by the Relief and Rehabilitation Commission, IOM, and the Ministry of Humanitarian Affairs and Local Government in making the project a reality.
"Our hands are open to receive any organization that would like to provide its services to the citizens of Renk County," he said.
The commissioner assured all organizations interested to work in Renk County of safety and security.