Release of accused smugglers' trucks in Kordofan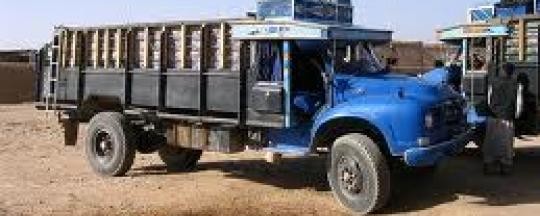 Security and anti smuggling forces in El-Obeid yesterday released all detained trucks and drivers who were recently accused of smuggling goods to South Sudan.
The trucks, most of which were transiting goods from Khartoum throughout Kordofan and Darfur, had been held in El-Obeid, the capital of Northern Kordofan, since the middle of last week.
Drivers were given permission to proceed to their final destinations after a petition was presented to the local courts by lawyers calling for proof of the smuggling charges.
The Attorney General found that no laws had been broken and ordered the security forces to release their vehicles.
Photo: Radio Tamazuj file
Related: Suspected smugglers halted in N. Kordofan (20 November 2012)