Regional states cite 'slow' progress on South Sudan peace deal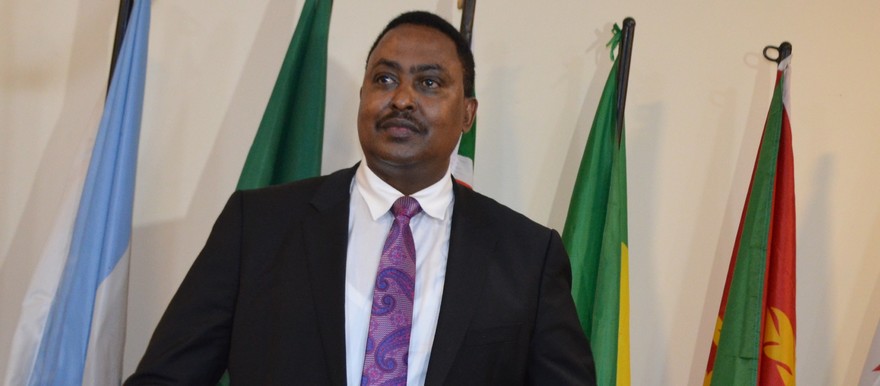 Photo: IGAD Executive Secretary Workneh Gebeyehu
Regional bloc Intergovernmental Authority on Development (IGAD) said there had been "slow" progress in implementing the South Sudan peace deal.
The bloc has been a key player in peace talks to end the young country's civil war between forces loyal to opposition leader Riek Machar and President Salva Kiir that cost almost 400,000 lives.
IGAD is a grouping that includes Kenya, South Sudan, Ethiopia, Uganda, Djibouti, Sudan, Uganda and Somalia.
Addressing journalists in Juba on Friday, IGAD Executive Secretary Workneh Gebeyehu said the implementation of the revitalized peace agreement is generally moving at a slow pace.
He called on the government of South Sudan to expedite the implementation of security arrangements. He added that though the country's leadership has achieved tremendous progress in the implementation of the agreement, the whole peace process is slow.
"We urge the leadership to fully implement the security arrangements, graduate and unify the troops as soon as possible and also unify the command. This needs courage and commitment," Workneh said.
Gebeyehu says the success of the peace agreement only depends on the commitment from all stakeholders in the peace agreement to implement it fully.
"This is all about the leadership South Sudanese have, the leadership South Sudanese have now is better than yesterday in terms of this peace process. So, we encourage this settlement but also ask the leadership to take a decision for the sake of the people of South Sudan to implement security arrangements," he added.
On Monday, the regional bloc called on the two rival military factions of Sudan People's Liberation Army-in Opposition (SPLA-IO) to open the path for dialogue after deadly fighting at the weekend.
Clashes erupted in Magenis on Saturday after South Sudan's First Vice President Riek Machar's rivals declared last week they had deposed him as the head of the SPLM-IO party and its military forces.
Under the September 2018 peace deal, South Sudan is supposed to train and graduate 83,000 personnel to take charge of security during the ongoing transitional period.
The unity government formed in February 2020 has in the past cited financial constraints for the delay in the graduation of unified forces.