Rebels accuse government troops of attacks in Yei River, Bieh states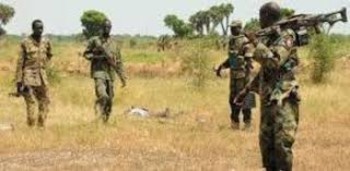 South Sudanese rebels accused the government army of attacking their bases in Yei River and Bieh States today morning.
Rebel deputy spokesman Lam Paul Gabriel told Radio Tamazuj that government troops attacked their base in the area of Mangalatore in Kajo-Keji County, but they were repulsed this morning.
"They came with three tanks and attacked IO base," he said, referring to the name of the main rebel movement led by former vice president Riek Machar.
He further said the government forces also attacked their base in the Payai area in Bieh State, but they were also repulsed.
"The attack took place yesterday night and resumed this morning. But I have received reports that the fighting was ongoing and the government forces are going back to the town of Yuai," he said.
The rebel-appointed minister of information in Bieh, John Daniel said their base also came under attack in the areas of Payai and Juet in Bieh State on Monday, but they were repulsed.
He pointed out that one soldier was killed from their side on Monday.
Daniel said their base came under another fresh attack in the area of Pieri area in Bieh State this morning and that fighting was still continuing.
Army spokesmen were not immediately available to comment when called today morning.