Rebel group protests against exclusion from IGAD consultations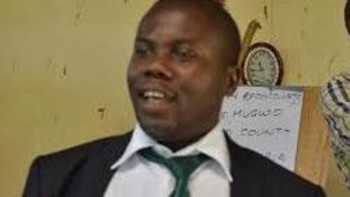 File photo: Bidali Cosmos Wori-Kojo
An armed opposition movement allied to former commissioner of Yei River County calling itself the National Resistance Front/Army has protested against exclusion from the recent consultations carried out by the East African regional bloc IGAD to revitalize the 2015 peace deal.
In October 2016, Bidali Cosmos Wori-Kojo defected from government together with several government officials in Yei River State and formed his rebel group to fight against Kiir's administration.
"we are humbly writing to present to you our protest against your action of exclusivity at this very crucial stage of the South Sudan peace process where inclusivity of actors and issues has become a common position of all stakeholders," the group said in a letter addressed to IGAD countries.
According to the statement dated 13 October, the NRF/A group said it shares the conviction that the ultimate goal of ending the ongoing conflict is to restore peace and develop opportunities for taking the country forward through participation of all stakeholders.
"However with the present consultation matrix, you have truly excluded other parties to the conflict including our movement; and we would like to inform you that we are deeply disappointed at your action," partly reads the statement.
The opposition group urged the East Africa's security and trading bloc IGAD to bring on board all parties to the conflict in order to make peace in South Sudan.