Rebel-appointed governor of Bieh dies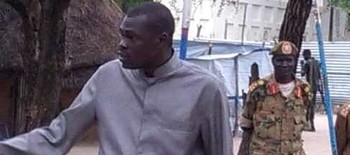 The rebel-appointed governor of South Sudan's Bieh State Koang Rambang Chol passed on Sunday night in Lankien area.
The senior opposition official, who was recently blacklisted by the UN Security Council over the ongoing crisis, died after a short illness in the rebel-controlled areas.
Members of the Sudan People's Liberation Movement In-Opposition confirmed the death, but the cause of his sudden death remains unclear.
His colleagues in the SPLM-IO movement said Gen. Koang's death is a great loss to his family, friends and members of the Sudan People's Liberation Army/Movement-In Opposition (SPLM-IO/SPLA-IO).