Rape culprit arrested in Tonj State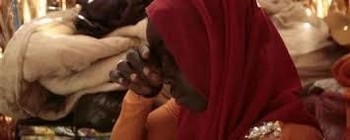 A 13-year-old boy accused of defiling an 8-year-old girl in Thiet County of Tonj State was arrested pending investigations last week, a county police official said.
Speaking to Radio Tamazuj on Friday, the police inspector in Thiet County, Wol Abukodos confirmed that the boy was arrested.
"Yes that has happened. A small child of eight years was raped and the accused found her going along the road, and he dragged her into the trees in the bush. That person has been arrested and sent to Wathalel, because he is from Wathalel County. This person is also a boy of not less than 13 years old," he said.
Abukodos revealed that the girl is now in stable conditions and that she is undergoing treatment at Thiet Public Health Centre.
The police officer explained that such an incident is the first of its kind in the area and they will assess the mental health of the boy before passing a verdict on the case.
Separately, a mother of two children sheltering at the UN Protection of Civilians' site in Juba, claimed to have been raped by an armed man on Thursday afternoon.
The woman told Tamazuj today that she had gone to fetch firewood for cooking when she met the man, who raped and beat her before releasing her.
Radio Tamazuj could not independently verify the claims.