Raja County struggles under burden of disease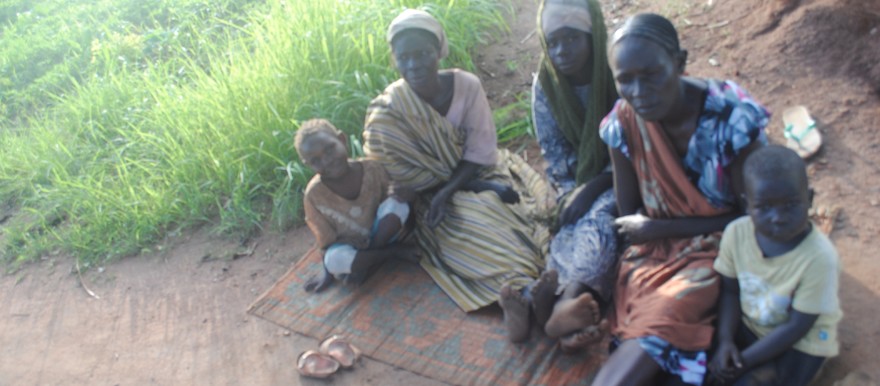 Leprosy patients in Deim Zubeir area in Raja County of Western Bahr el Ghazal state live without drugs and other necessary services, while in other parts of the county epilepsy and infectious diseases are prevalent, local people told Radio Tamazuj.
A social welfare worker in the Deim Zubier area, Christine Julio, said that leprosy patients in Deim Zubeir area are suffering from lack of health care, segregation, hunger and poor treatment.
Julio pointed out that besides being segregated from their relatives, with no one to take care of them, the patients receive no assistance from the government or aid organizations, not even basic needs like soap for washing their clothes.
There are 47 people with leprosy, she said. She urged the government to look into the matter and also to care for victims of epilepsy, a disease that is mysteriously common in Raja County.
Health conditions are also poor for returnees living in remote northern and western parts of the state near the contested border with Sudan. There are about 4,828 returnees at Sere Malaga,Timsa and Boro Medina, according to the county Relief and Rehabilitation Commission. Many of these migrants came from South Darfur starting in the months of May and June and May this year.
Augustino, the deputy head of the county relief commission, said that most of these people are 'spontaneous returns,' meaning they came unexpectedly. The number of 'organized returns' was only 37 households in June only, compared to at least 636 households that arrived unexpectedly. The UN had not expected this influx last rainy season and was largely unable to help owing to impassable roads and a shortage of helicopters.
The official said the returnees are facing health problems like malaria, diarrhea, and lack of midwifery units in the area. They also lack drugs, mosquito nets, shelters, water, food, seeds, and tools, he said. The groups were provided three-months food rations by the organization World Concern, which distributes food for UN World Food Programme.

In the western part of the state there are another 1004 people or 137 households displaced by flooding in the Boro Medina area. There are also 21 house households of refugees that came from South Darfur due to recent clashes between the rebels and Khartoum government. The official said these people lack food and shelters.
Diseases in the county have affected the education of children, according to Simon Luis, county education director. Recent school dropouts number 329 students, he said, owing to early marriages, pregnancy, poverty, epilepsy, disease, and neglect of secondary school students from rural areas, who often cannot find transport and lodging to Raja, where the only secondary school is located.
Yasser Biajo, director of the county hospital, told Radio Tamazuj last week that 125 people died in November from infectious diseases, including yellow fever, measles, malaria, and six cases of an unidentified disease in Zanzabar payam.